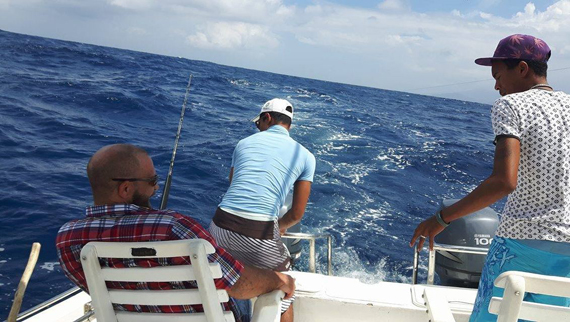 WE SHARE OUR PASSION
Who are we? We are three, a Canadian globe-trotter and two Salvadoran fishermen brothers united to share their passion with you. Fishing in El Salvador is a unique place to have an exceptional experience.
World traveller. Passionate about fishing and having perfected my fishing technique on the oceans. I want to help you to discover a unique place with such a diversity of marine species.
Hello friends, welcome to "Loco Por La Pesca", my name is Angel your fishing guide and I welcome you to El Salvador. I invite you to come live a great fishing adventure, which can only be experienced in El Salvador. You can find a magic corner, called "Los Cabanos", where you can practice fishing: day, night, sport or craft. Fishermen friends, I warmly invite you to come and live a unique experience on the high seas, in the deep blue Pacific waters of El Salvador. It is with great pleasure to welcome you to our home and to help you discover our beautiful corner of the country and the wonders which are there.
Join our community!
STAY UP TO DATE WITH OUR LATEST NEWS AND OFFERS
OFFSHORE FISHING!
Book your fishing trip with us today for the best fishing experience in El Salvador.